The holiday season is in full swing and as much fun as they are, the holidays can be busy.  The cooking, shopping, and above all, the extra time spent with family and friends.  It's important during this time you remember to take time for yourself.  We have a couple great ideas on how to do just that!  Let's go over some standing stretches that can be done anytime anywhere and give you something special to bring to your holiday get together.
This time of year, it's so easy to lose yourself and stray from healthy habits.  The most important thing is not to walk away from them entirely.  Just 10 mins a day in between your other activities is enough to keep you on your path to a better self.  Your body will thank you for it!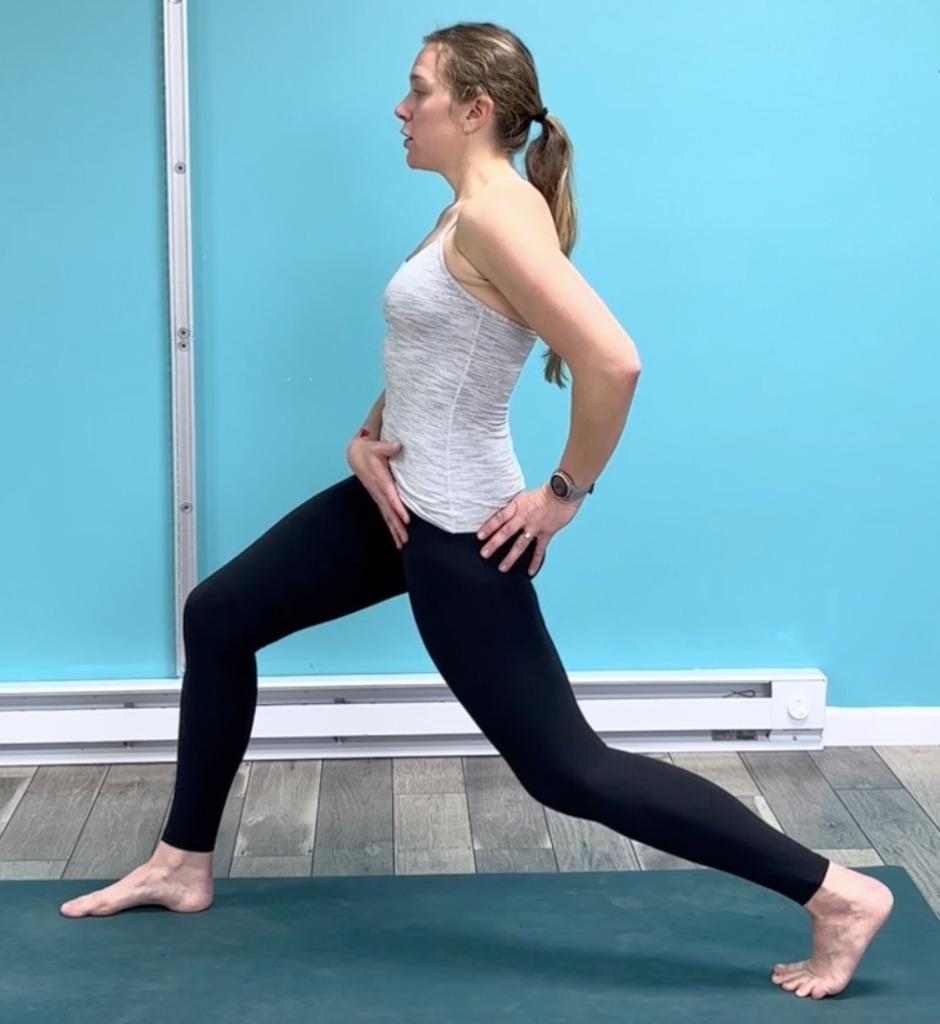 A lot of people spend a bit more time in the kitchen than they normally would.  You may find yourself prepping that turkey or baking your favorite holiday cookies.  Now the question is, what do you usually do while those tasty morsels are in the oven?  Rest on the couch to catch a bit of the Sunday game?  Well, it's time to switch it up a little bit!  The two exercises we want to highlight are standing stretches.  This is a win win because you can get everything you want done at the same time!  Do these stretches while you're waiting for that sweet or savory treat to finish in the oven AND while making sure not to miss that game!
To combat all that standing, chopping, mixing, forwardness and moving during this busy time of year, we are going to do a standing pec stretch and a standing hip flexor stretch.  The only thing you will need is a wall or door frame and a few spare minutes!
If you're someone that comes into the office, it's no secret that Dr. Chloe has a deep love of baking.  For this holiday season we wanted to share a cherished recipe you can bring into your home and share with your loved ones.  
Chloe's Banana Bread Story:
"Whenever my childhood friend, Rachael, came over for a sleepover, my mom made these banana muffins, because she knew these were Rachael's favorite. We would sit at the counter table as my mom pulled the muffins out of the oven. My mom always used seasonal or decorative muffin wrappers to make them extra special. We anxiously unwrapped the banana muffin, and the steam would release as we sliced it open. My mom generously slathered butter on the either side. Rachael and I would savor each bite, relishing in the sweetness of the banana, the richness of the butter, and the tenderness of the muffin."
"I've made this recipe dozens of times with various alterations: nuts, chocolate chips, raisins, coconut, anything to trash it up a bit. (Once, I even forgot all of the sugar, but it was still pretty good.) But this is an ode to my childhood. It's a super simple recipe in terms of ingredients and baking method. The batter is not super rich, considering there are only 3 tablespoons of oil, as you can tell by the light color. It's dense yet moist and tender. So I want to share this special moment of my childhood with you."
"Oh, and try it with some butter, fresh out of the oven…"
2.5 cups flour (312g)
1 cup sugar (200g)
3.5 tsp baking powder
1 tsp salt
3 tbsp oil
3/4 cup milk
1 egg
3 very ripe (brown) bananas or 1/4 cup bananas
Preheat oven to 350 degrees.  Generously butter and flour an 8×4" loaf pan and 1 mini loaf pan (3×5") or use only one 9×5".  (I also line it with parchment for ease in taking it out of the pan.)
Mix the dry ingredients together in a small bowl and set aside.
In a large bowl, whisk the sugar, oil, milk, and egg.  Gently stir in the dry ingredients, making sure not to over-mix.  You should still see some dry spots of flour.  Gently stir in the banana just until incorporated.
Divide into the two loaf pans.  The pan should be about ⅔ of the way full.
Bake in preheated oven for 35-40 mins for the mini loaf and 50-60 mins for the 8×4".  I always check at the lower end of the time.  Insert a toothpick into the center.  It should come out clean.
Remove from the oven, and use a knife to go around the edges of the pan.  Let cool for 5-10 mins.  Then remove from the pan and set on a wire rack to cool.  
For the cleanest cuts, let it cool completely before slicing. (I didn't wait.)
No matter what you get up to this holiday season we hope that you are able to find happiness and joy in the balance of giving to family and friends while maintaining healthy habits for yourself.  Try our standing stretches and Chloe's banana bread and let us know what you think!  Check back for more holiday hacks coming in the next few weeks.  Let the holiday marathon begin!
Looking for another way to relax and get a good stretch at the same time?  Try this seated figure 4 stretch.  It's a great way to actively rest!