According to IBISWorld there are almost 600,000 physical therapists in the United States and the industry is growing.  With that many people, there is no shortage of options when it comes to choosing your physical therapist.  So which doctor is right for you?  We take a lot of time to find the right person to perform our surgery or provide a diagnosis.  It only makes sense we place the same amount of energy into finding the right person to help us recover.
How Do You Know If You're Working With A Good Physical Therapist?
There is a lot of work that goes into the recovery process.  I find that you spend more one on one time with your physical therapist than the doctor who diagnosed you.  I like to think about finding a physical therapist like finding a friend.  It's important to work with someone you trust and that you are able to align your vision with.  You want a person who works with like minded people, listens to you, who isn't afraid to evolve their treatment plan, and gives you the tools you need to succeed.  There isn't always a clear choice so let's go through these aspects of finding which physical therapist is right for you.
When we say like minded people, we are talking about the type of facility you're looking for.  You want to be somewhere that regularly treats patients similar to you.  Not all physical therapy practices are focused on the same thing.  Some offices are generalized while others are specialized in specific areas.  Examples of these areas include pediatrics, sports, cardiovascular, and geriatrics.  If you're having issues with your knee due to a sports injury, you shouldn't be going to a cardiovascular physical therapist.  You would want to go somewhere focused on sports.
Narrow your options by asking your doctor for recommendations or using tools like google.   The internet can be an amazing resource to help find places specializing in what you're looking for.  You do need to be careful though.  Some places will sponsor ads so they're at the top of the list!  Not because they're awesome… but because they're paying.  Make sure your values align with the website and you have a thorough check of the reviews.  People who loved or hated their experience will always go online and tell other people about it.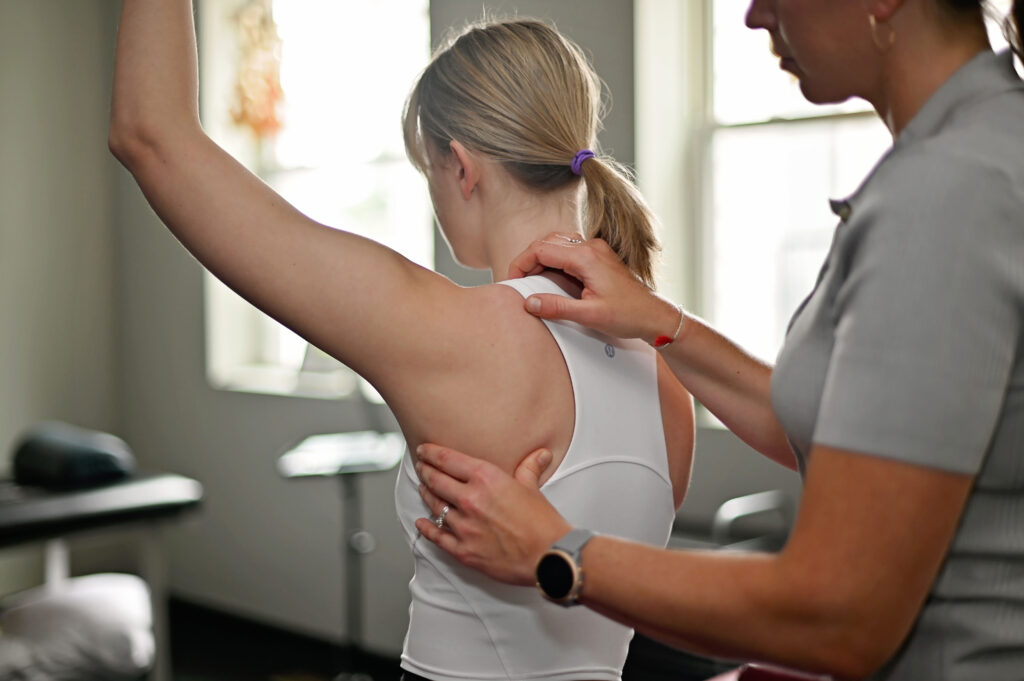 We chose a location and it's your first appointment.  Who is doing most of the talking?  You or the doctor?  The answer should be you.  At this point it's time for the physical therapist to ask you key questions about what happened and what you're feeling.  This allows them to learn exactly where you're coming from and where you want to go.  We want to be sure you are receiving the proper care for you.  No one body is alike.  It's not just another bicep, it's your bicep.   Which means it is unique to you and your body composition.  You want to work with someone who understands that when it comes down to having treatment. 
Now that we have found a place that is appropriate and a Dr. who listens, it's time to look at the direction you both see yourself going.  After a detailed consultation, the physical therapist formulates a plan for your rehabilitation.  This plan should be specific to you and have the ability to evolve.  Evolution is key!  No rehabilitation journey is a straight line.  As your body becomes stronger and more stable, the plan should change and develop with whatever comes along.
When reintroducing movement, it is common for different areas to improve at different rates.  One part of you may need a little extra attention.  Your Physical Therapist should be able to have a strong overview of what your needs are and be able to shift at the appropriate times.  These shifts are what allow you to get you to your final destination.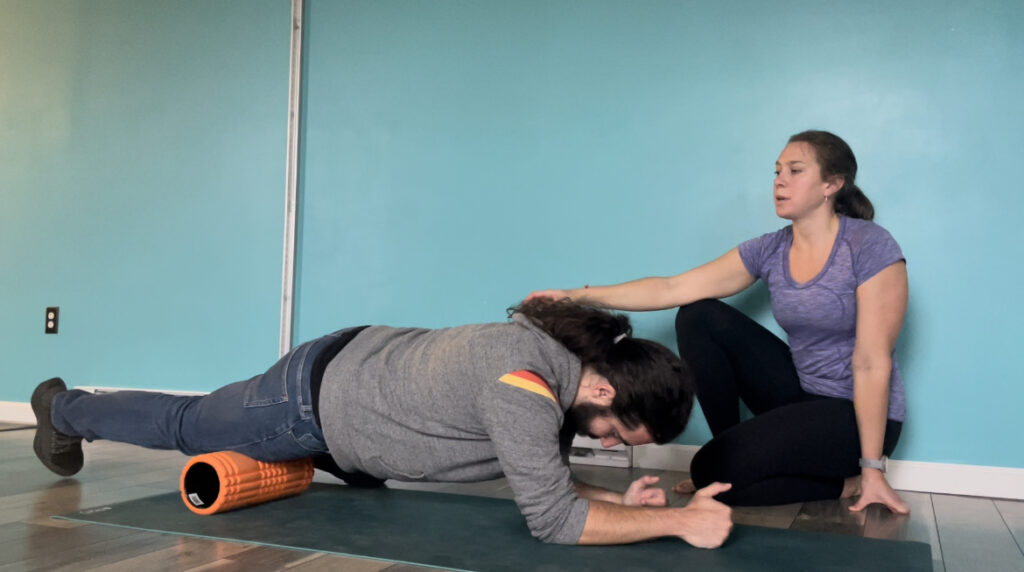 For many of us, going to the doctor once or twice a week will not be enough to get back to 100%.  Ideally when you're at your appointments you're receiving 1:1 manual therapy treatment.  These are things we can't do by ourselves.  Your physical therapist will then send you home with the tools needed to continue recovering at home.  You need to be working daily on the area to mobilize, stabilize and eventually strengthen it.  These tools can be daily exercises, instructions for icing/heating, and using different kinds of recovery equipment such as foam rollers or balls to target specific areas. 
All four of these pieces are equally important to your journey of physical rehabilitation.  Finding the right fit isn't always easy, but is worth the effort!  The right physical therapist for the issues you're facing is out there.  Take the time to be sure you're heard and well taken care of.  Your body will thank you for it in the long run!
Trying to decide if we are the right fit?  Check out our client stories.  We have helped thousands of happy patients from Olympians to weekend warriors.  
We wouldn't be us if we weren't giving you some exercises!  Try the couch stretch to get deep into your hip flexors!
Couch Stretch: How To Video